Its officially announce..percutian PERCUMA destinasi berikutnya adalah Osaka, Japan. Macam tak caya je berpeluang pergi..PERCUMA pulak tuh..haishh kenapa nak tolak bila peluang tu tergolek depan mata.
Apa yang menarik sangat kt Osaka nih yang PS excited sangat nak pergi nih???
PS nih tak pernah pn jejak mana-mana universal studio nih. Tapi bila buka je tiket ke Osaka nih, tempat pertama yang CONFIRM dibawa utk menghabiskan masa adalah Universal Studios Japan yang mana salah satu tarikannya adalah The Wizarding World of Harry Potter.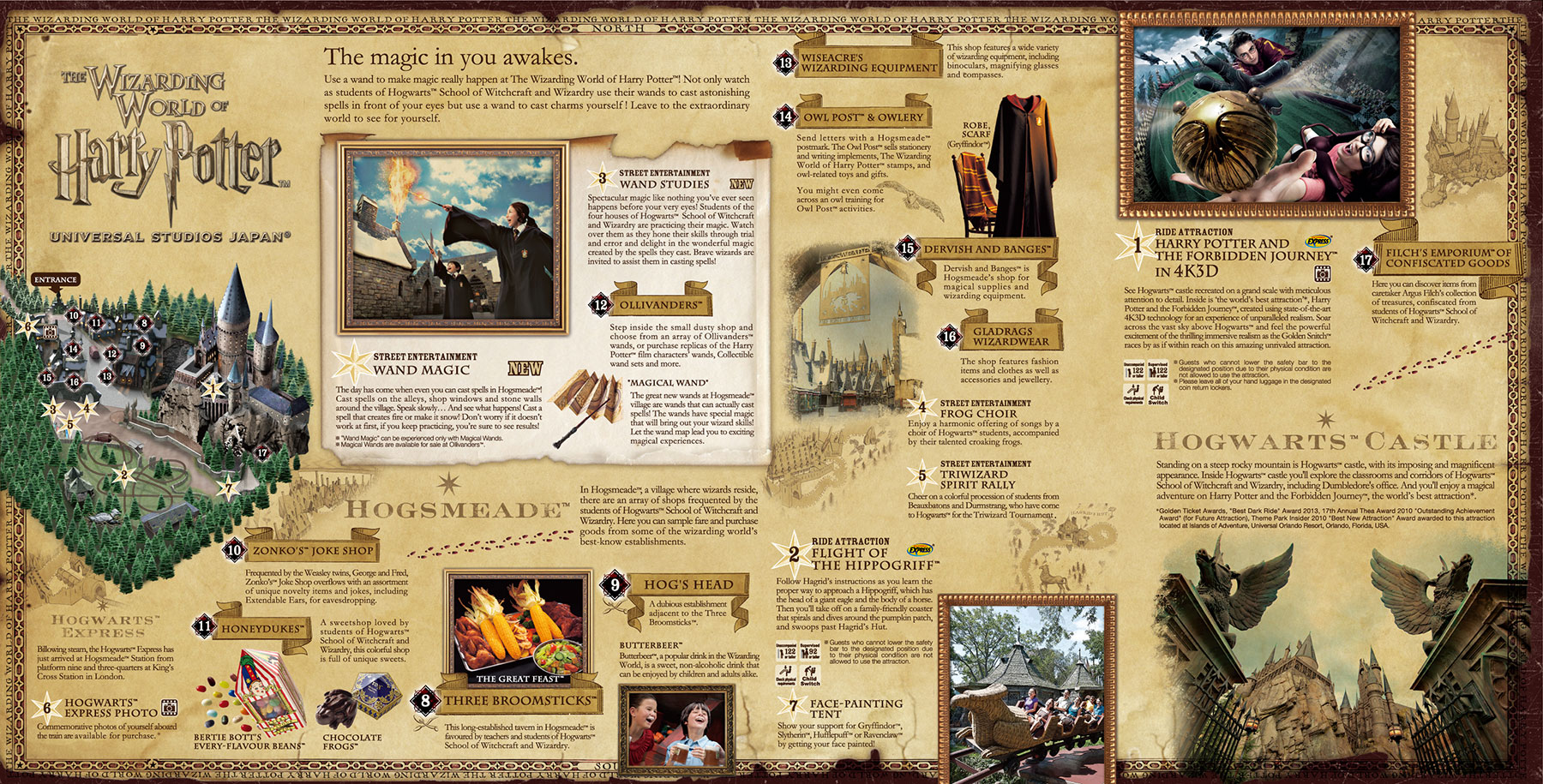 The wizarding world of Harry Potter, a magnificent area reproducing the world from the Harry Potter stories and overwhelming attention to detail. Before the towering Hogwarts castle spreads Hogsmade, a village where wizards reside, as well as ride attractions and many shops.
The Hogwarts Castle.
See Hogwarts™ castle recreated on a grand scale with meticulous attention to detail.
Travel through the massive castle gates and enter Hogwarts™ School of Witchcraft and Wizardry. Explore Dumbledore's office, the Gryffindor™ common room and the Defence Against the Dark Arts classroom before departing on a thrilling journey on Harry Potter and the Forbidden Journey™ in 4K3D, 'the world's best attraction'* which uses state-of-the-art 4K technology and is now in 3D for the first time in the world. Soar across the vast sky above Hogwarts™ at high speeds and experience the intensity of the thrilling immersive realism as the Golden Snitch™ races by as if within arm's reach. This unrivaled awe-inspiring attraction and its magical journey full of thrills and excitement is sure to be unforgettable.
Lets join PS to check out this amazing land together.
Ok. I feel like going NOW!!!!!!!bye.